Faith, Technology & The Future
Lipscomb University • August 25th • Christian Transhumanist Conference 2018
Could we live to be 500?
Will A.I. be our friend—or our enemy?
Will your children be born on Mars?
Science & technology are changing what it means to be human.
Brain Implants, Artificial Intelligence, Radical Life Extension, Space Exploration, and Genetic Engineering...
Another war between faith & science?
Or an opportunity for Science, Faith & Technology to work together to create a better future?
Could we live to be 500?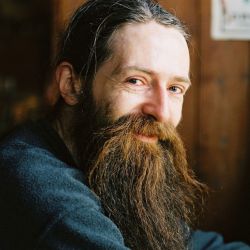 Aubrey de Grey is a scientist working to end aging, and create biological immortality. How might that change what it means to be human? How might that challenge or inspire faith?
Will A.I. be our friend—or our enemy?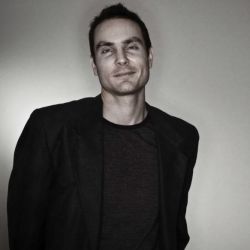 Scott Hawley is Associate Professor of Physics at Belmont University, and a computational physicist and machine learning app developer. He spent the summer in Oxford on a Templeton-funded grant for the project "Christian Responses to the Ascendancy of Artificial Intelligence".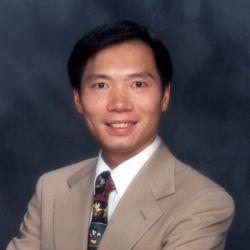 Newton Lee is an author, educator, and futurist. He was the founder of Disney Online Technology Forum, creator of AT&T Bell Labs' first-ever commercial artificial intelligence tool, and inventor of the world's first annotated multimedia OPAC for the U.S. National Agricultural Library.
He is chairman of the California Transhumanist Party, education and media advisor to the United States Transhumanist Party, and president of the 501(c)(3) nonprofit Institute for Education, Research, and Scholarships.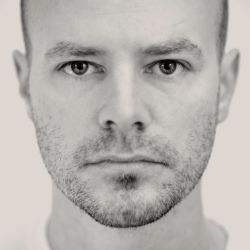 Derek Webb is a folk musician from Nashville, TN. As a member of Caedmon's Call, Webb has seen career sales approaching 1 million records, along with 10 GMA Dove Award nominations, three Dove Award wins, and six Number 1 Christian radio hits. As a solo artist, he has released seven studio albums. He is the founder of NoiseTrade, a ground-breaking site which empowers artists to connect directly with their fans.
Derek Webb will be performing selections from CTRL, an A.I.-based concept album.
Will the rich leave us behind?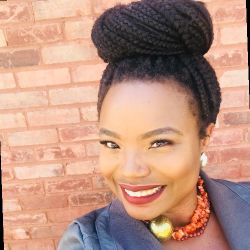 Dr. Fallon Wilson is Director of Research at Black Tech Mecca, and the CEO and co-founder of Black in Tech Nashville. She has over 10 years of experience in developing, launching, and growing programs, partnerships, departments, and organizations in K thru 12th, Higher Education, and non-profit educational sectors.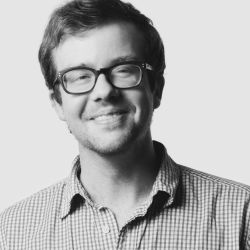 Ryan Hogan is a futurist and a business analyst for Emerging Technologies at Mozilla. He has an MBA in Strategic Foresight, and has worked with companies like Lyft and Deep Space Ecology — to design open-ended sustainable futures, and to prepare for human life on Mars.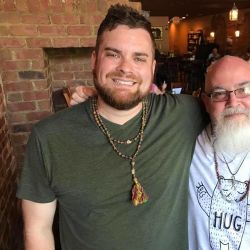 Mike Morrell is the collaborating author, with Fr. Richard Rohr, on the best-selling 'Divine Dance: The Trinity and Your Transformation,' founder of Wisdom Camp, and a founding organizer of the justice, arts, and spirituality Wild Goose Festival. Mike curates contemplative and community experiences via Relational Yoga, the ManKind Project, and Authentic North Carolina, taking joy in holding space for the extraordinary transformation that can take place at the intersection of anticipation, imagination, and radical acceptance. Mike lives with his wife and two daughters in Asheville, North Carolina. You can read Mike's ongoing exploration of Spirit, Culture, and Permaculture at MikeMorrell.org.
What does it mean to be human?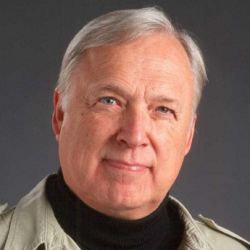 Ted Peters is a Lutheran theologian and Professor of Systematic Theology at Pacific Lutheran Theological Seminary. He is author of GOD—The World's Future (Fortress 2000) and Science, Theology, and Ethics (Ashgate 2003). He serves as editor of Theology and Science, by the Center for Theology and the Natural Sciences in Berkeley.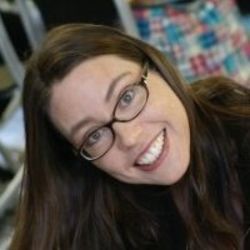 Emily Sue Laird is a Nashville-based commercial artist, educator, and civil servant specializing in visual arts and 3D printing. She earned a BFA in Fine Art from Watkins College of Art, Design & Film—and currently serves at one of Nashville's high-tech maker spaces for teenagers, where she teaches visual arts and technology programs.
As Creative Director of Artist Nashville from 2014-2017, Emily Sue was responsible for the design and production of large scale contemporary sculptural installations. A few of her notable clients include Jack Daniel's Distillery, Holiday Inn Suites, Cox Automotive, Cengage, Janet's Planet, and the YMCA.
In August 2017, the Tennessee Arts Commission awarded Emily Sue a grant to work with local young adults to create a large-scale mural at the Adventure Science Center in Nashville, TN—featuring fractal-based mathematical designs and blacklight-responsive paints to teach visitors concepts about math, science, and light. In Summer 2018, Ms. Laird and the Adventure Science Center were awarded a grant by the Nashville Metro Arts Commission to create large scale outer-space themed art with middle schoolers in under-served communities, surrounding the Sudekum Planetarium.
What is the future of faith?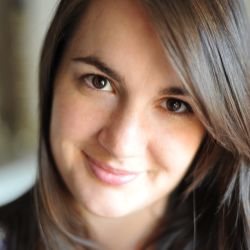 Blaire Ostler is a philosopher and former CEO of the Mormon Transhumanist Association, the world's largest advocacy network for the ethical use of technology and religion to expand human abilities. She presents and writes on many forums, and speaks at conferences promoting authentic Mormonism. Blaire holds a degree in design from the International Academy of Design and Technology-Seattle. She is currently pursuing a second degree in philosophy with an emphasis in gender studies. She is also an artist, and spends her spare time hiking, painting, writing, and bickering with her friends about almost any topic imaginable. Blaire and husband Drew reside in Utah with their three children.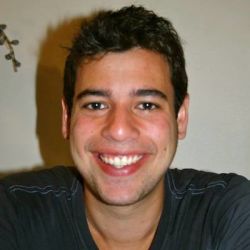 Joseph Fisher is a PhD Candidate in the Department of Religion at Columbia University. Joseph will examine how the rhetoric of secularization operates in popular transhumanist literature and what this tells us about what numerous scholars have called the "re-enchantment" of techno-science. Rather than signaling a straightforward displacement of religious values and ends—as early theorists of secularization suggested—secularization narratives are increasingly used to buttress a narrative in which techno-science fulfills ends that have long been associated with "traditional" religion. Consequently, we ought to understand the discourse of secularization itself as an essential part of techno-scientific re-enhancement.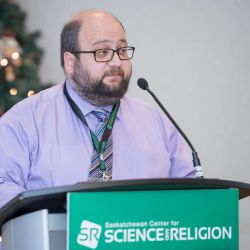 Braden Molhoek has a B.A. with a double major in Genetics and Religion from Ohio Wesleyan University, an M.T.S. from Boston University, and a Ph.D. from the Graduate Theological Union in Ethics and Social Theory. He currently works at the Center for Theology and the Natural Sciences and is an Adjunct Professor at the Graduate Theological Union and Santa Clara University. His research interests include how science shapes theological anthropology, virtue ethics, transhumanism, ethics and technology, and bioethics.
Can science, faith, and technology create a better future?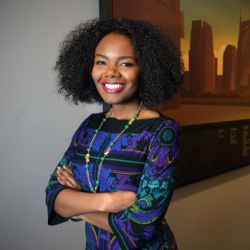 Kimberly Lannear is the CEO and founder of Scripturally Sound, a platform which uses technology to connect Christian education and music.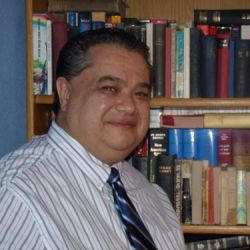 Dr. Francisco Miraval, originally from Argentina, completed his Professorship in Philosophy and Certificate in Biblical and Modern Hebrew at the University of Buenos Aires (where he taught Introduction to Scientific Knowledge for several years) and his Doctor of Theology degree at Trinity Evangelical Christian University. He is an ordained pastor (since 1978) and a journalist (since 1988). He lives in Denver, Colorado, and in Punta Cana, Dominican Republic.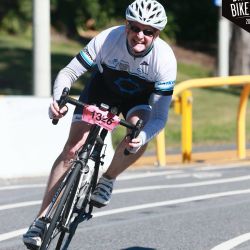 Jonathan Gunnell is an Australian, Engineer, and Christian (mostly Anglican, but also Baptist and Charismatic/Pentecostal), who is keen to see Christianity impact the developing of A.I. governance systems and coming technological changes. Jonathan will be speaking on The Implications of the Simulation Argument for Christianity.
Micah Redding is Executive Director of the Christian Transhumanist Association, and a software developer who has worked with companies like Dave Ramsey, the City of Franklin, and numerous startups to lay the groundwork for a future of open-ended improvement.