The Board
Neal Locke
Neal Locke is a former High School English teacher, current Presbyterian pastor, and future monastic bicentenarian. He holds an M.Div. and a Master of Arts in Education, both from Princeton Theological Seminary. He is a husband and a father of three who enjoys using open source software, building virtual environments, and brewing his own beer. Ever the pioneer, Neal wrote his first program on a Commodore 64 in 1983, designed his first website in 1995, and was recognized by EdTech magazine in 2004 for being one of the first teachers in the nation to incorporate blogging in the classroom. In 2009 Neal helped to organize 1PCSL — a Presbyterian community that gathers weekly in the online virtual world of Second Life. Neal can be reached via Facebook, twitter, and Google+ using the handle "mstrlocke," in Second Life via his avatar "Neill Loxingly," and via his website at mrlocke.net.
Emily Hogan Redding
Emily Redding has 13 years of accounting experience, and is currently serving as Associate Vice President of Financial Services and Division Controller for a healthcare company based in Nashville, Tennessee. In her management role, she has overseen the creation and launch of multiple business processes and internal software projects.
Lincoln Cannon
Lincoln Cannon is a technologist and philosopher, and leading advocate of technological evolution and postsecular religion. He is a founder, board member, and former president of the Mormon Transhumanist Association. He is a founder and board member of the Christian Transhumanist Association. And he formulated the New God Argument, a logical argument for faith in God that is popular among religious Transhumanists.
Lincoln has two decades of professional experience in the business of technology. He has worked for large enterprises, including Ancestry.com, Merit Medical, and Symantec; at startups, including The World Table; and with investment firms, including OS Fund. He is presently CEO at Thrivous and Discerner.
Lincoln received formal education in business and the humanities. He holds an MBA from the Marriott School of Management. He holds a degree in philosophy from Brigham Young University. He is also an alumnus of the Exponential Medicine executive program at Singularity University.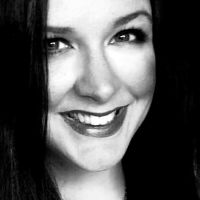 Amy Gaskin
Amy Gaskin is a professional musician, artist, and sociologist pursuing graduate degrees in theology and aerospace science. Her work researches, analyzes, and interprets the influence we give the metaphysical and its effect on isolated communities and the future of human spaceflight.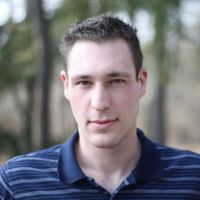 Timothy Langer
Timothy Langer has an Interdisciplinary Bachelor's Degree in Science and History from Rochester College, and a Certificate from Yale in the Moral Foundations of Politics. He is a member of the American Scientific Affiliation, and an avid reader of a variety of literary genres, who is currently pursuing a career in writing and philanthropy.
Robert Walden Kurtz
Gabriel Redding
Jonathan Gunnell