Ep 39: Ilia Delio, Christ & Evolution
Micah Redding, Ilia Delio
---
Posted on 2018-05-31 21:00:00
---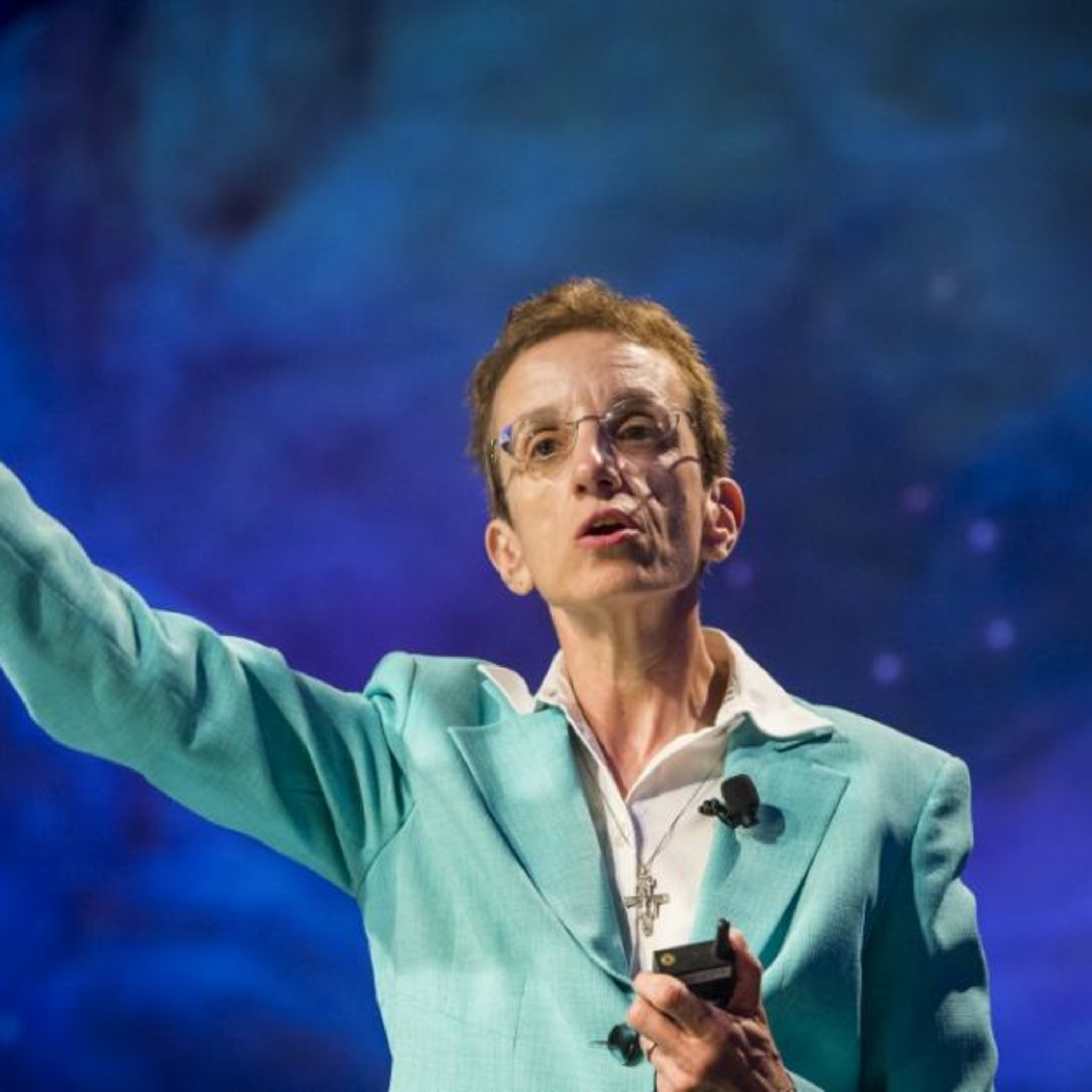 ---
Ilia Delio explains how Jesus is like the Singularity, shows us why Christianity is the religion of evolution, and explores the thought of Teilhard de Chardin—the 1930s priest who foresaw the internet.
Bio:
Ilia Delio is a member of the Franciscan Sisters of Washington, D.C.,
is the Josephine C. Connelly Endowed Chair in Theology at Villanova University, and the author of 17 books, including The Unbearable Wholeness of Being: God, Evolution, and the Power of Love.
Books & Links
Topics:
Christ & Evolution

Creation, Sanctification & Redemption is one process of Incarnation—a person coming into the world. Jesus is the beginning of the fuller incarnation.
Christianity is the one religion that says God is involved in everything
What's missing from Darwinian evolution
The Florida God, the Kool-Aid Man God, and the Christian God

Teilhard de Chardin (as quoted in the Royal Wedding!)
Religion as zest for life

Religion in the best sense should wake us up, move us into the world, to be doing new things
The whole New Testament is future-oriented

Does the Body of Christ include other religions?
Developing religion toward the life of God
"God loves new things"
Pull-Quotes:
(Watch the video of this conversation)
---
Guests
—
The Christian Transhumanist Podcast is an editorially independent production of Micah Redding, provided here as a community resource on behalf of the CTA.
---